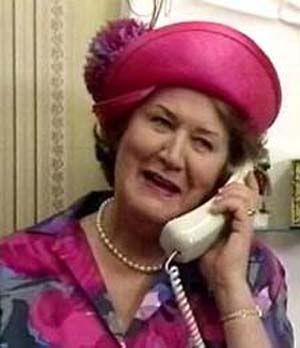 Particia Routledge is a 79 year old English actress and singer. She is most famous for her role as Hyancith Buket (Bouquét) in the comedy sitcom Keeping Up Appearances. She plays a role of an upper-middle class lady who tries to baost herself in every issue.
She is also a great singer -- perhaps country side and classical opera and moreover despite of er over sized body she is a great dancer too.
She made a great contribution to the theatre of both UK and US.

I also like her in another dective series called Hetty Wainthropp Investigates in which she palys a high profile dectective with teenage Dominic Mchaggen (now a star). She is extremely beautiful even in her late sixties and her action cannot be explained in words.
Apart from these all she also acted in many movies.
I see no other actor who can do two different roles in the same years and make us feel that Hetty and Hyancith are two different people.
In telugu industry I think only late SuryaKantham can do so.