"Is Leo Tolstoy a man or a woman?" my English prof had asked this question...as he genuinely never knew!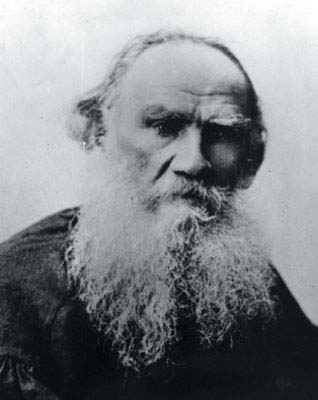 I was sitting in the first row of students and I couldn't hide my anger towards such an ignorant fellow. Honestly, I was hurt. I mean, Leo Tolstoy is someone who everyone knows (at least those who are into English) as he is generally regarded as the greatest novelist.
And here I am being taught by someone who doesn't know Tolstoy's gender! Had he been a chemistry prof or zoology one, I could have overlooked but English is his profession and he asked such a thing!
I don't like to consider myself someone who holds more knowledge than the English prof, but it is his ignorance and non-curiosity towards his own field of profession is something that infuriates me.
The other day, he was lecturing on W.H. Auden's "The Unknown Citizen" and trust me I could not understand a thing. He merely translated the poem into Telugu (my mother tongue and is used extensively in college when English fails to reach the common students) stripping
the poem's beauty and meaning.
It is almost shameful to share such a thing, because back in Muscat, I was taught by an old man (pbuh) who is highly conversant in language and literature and spoke so elegantly....
Of course, I did talk over the issue to my Dad (an English prof too), who asked me keep quiet on the issue and leave it to him until he realizes it all by himself
(and let me suffer till then)